This site uses cookies. By continuing to use this site, you are agreeing to our use of cookies.

Learn More.

Hey Guest, is it this your first time on the forums?

Visit the Beginner's Box

Introduce yourself, read some of the ins and outs of the community, access to useful links and information.

Dismiss Notice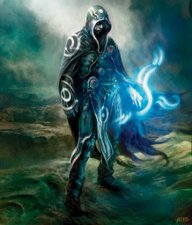 Last Activity:

Feb 19, 2019
Joined:

Mar 10, 2015
Messages:

1
Likes Received:

1
Trophy Points:
Occupation:

D&D Dungeon Master
tallen_clinton
Shark Slayer, from In the middle of nowhere above everywhere
Paladin broke into my library the other day and burned it all down, they said evil grimoire are banned, I'm never going to finish Twilight! Jun 16, 2016
tallen_clinton was last seen:

Feb 19, 2019
Loading...

Loading...

About

Occupation:

D&D Dungeon Master

Typical game player in general, not overly interesting, and as my occupation implies Im a dungeons and dragons dungeon master who runs a few "lesser" "average" and "greater" magic games... never understood those to be honest, its a fantasy game, its not lesser, its not greater, and knowing myself its not average either, probably bent, hard core, and sometimes gothic to extreme fantasy and mythic lore.

I don't do overly... much really, to begin with.

Reality is merely an opinion. One I happen to disagree with. *Because Roses Are Red*

Guess I like to write books and projects too, I have a few and like to talk about them to myself, I also treat my characters as different personality's within my space so feel free to say hi

Interact

Loading...